To give online, please click the button below to use our secure online payment system.
To give via text, just send CC008 to 64647 and follow the simple instructions.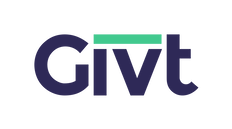 To give via your smartphone, please download the GIVT app and you can give (and Giftaid) directly to the church. You'll also see QR codes around our building, just scan and give! Simple!
You can give easily on a recurring basis using a standing order form through your bank. You can download a form here, and return it your bank at your convenience.
Some banking apps allow you to do this electronically too.

We asked for your to help to raise money for Compassion centres that can help educate and prevent the effects of Malaria for almost 3000 children.
We committed as a church to raise £17,000 by June 2021, with the aim to resource Compassion child development centres in Kwahu, Ghana. They will be able to provide indoor residual spraying and empower the community to carry out awareness and prevention campaigns. Indoor residual spraying involves spraying the interior walls of homes with insecticide, killing mosquitoes that rest on the walls.
Your support will provide 2,795 children, plus family members, with the knowledge and resources to protect themselves from malaria. Your decision to make a difference will improve quality of life, educational prospects and even save lives. If you would still like to donate to this appeal please use the button below.